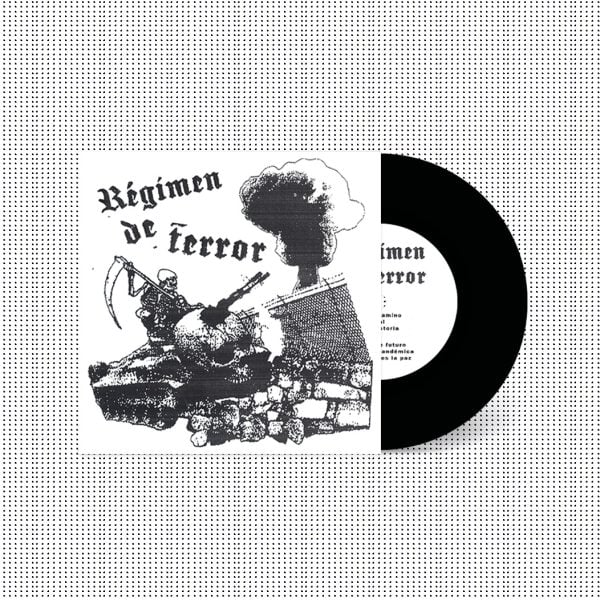 RÉGIMEN DE TERROR - s/t 7"
Second offering by Basque RÉGIMEN DE TERROR. Following the steps of their debut "Inherente Del Power" EP from three years ago, the band shows very little, if any, improvement. The seven tracks included on their sophomore 7" are seven straight to the point sharp, angry aural attacks of pure hardcore punk and little else. Heavily influenced by DISCHARGE's Why 12" and with a sound which at times brings to mind the skeletal D-beat of early MG-15.
RDT is just Mikel Akizu with manic drumming from D-Takt god Janne Jutila, who also took care of mixing and master this sonic atrocity. Artwork by Joe Della.
Split release with Roachleg Records
label: La Vida Es Un Mus discos, import